Isabel Thomas 
Workshop 1: Moth, An Evolution Story   
All ages
Join science writer Isabel for a magical session of science, nature and art. You'll meet some of the world's most marvellous moths and make your own gravity defying peppered moth to take home. Isabel will also share her prize-winning picture book Moth. Powerful and visually spectacular, Moth introduces even the youngest minds to the wonder of natural selection.
Workshop 2: This Talk Will (Help) Cool the Climate   
Ages 7+
Greenhouse gases are causing a climate emergency. The good news: there are fun and easy ways to make a real difference. Join The Week Junior science writer Isabel Thomas for inspiring and surprising tips and tricks from her latest title This Book Will (Help) Cool The Climate. From the bizarre secrets of eco-friendly bathrooms, to evidence-based reasons to eat more chips, Isabel shows how your whole family can take control of the future.
Cambridgeshire author Isabel Thomas is an award-winning science writer who has written more than 100 non-fiction books for children. We are super-excited to welcome her back to Linton.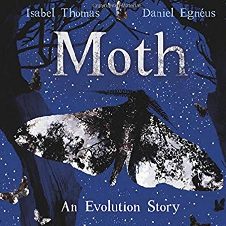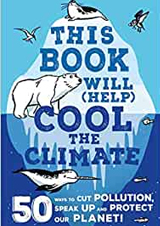 MORE AUTHORS YOU MIGHT LIKE