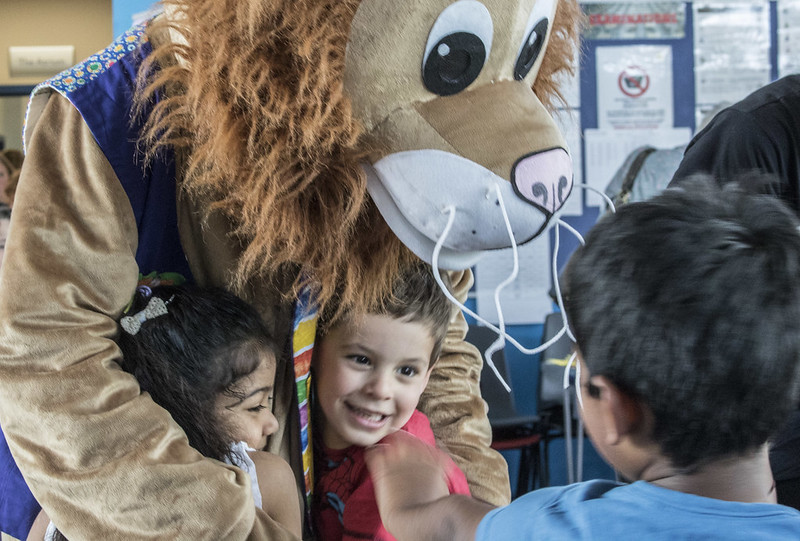 Although we can't bring you Linton Children's Book Festival this year, we've put together some links so that you can build your own Bookfest at home! These online resources are all created by some of the amazing authors, illustrators, poets, presenters and storytellers who have appeared at Linton Bookfest down the years, plus some who had planned to come and see us this May. There are so many to choose from, you might even decide to build several home bookfests!
If these activities inspire you to order some real books to read, please try to support our festival bookshop Heffers (the link will take you to Blackwell's Ltd – it's the same thing!).
Picture Books and Fiction for Infants + 
James Mayhew (Katie books etc) – story videos every weekday
Chitra Soundar (Farmer Falgu) – story videos (including Farmer Falgu Stays at Home)
Steve Antony (Mr Panda, The Queen's Hat etc) – drawing videos, Mr Panda stories
Elena Arevalo Melville (Umbrella) – art activities
Axel Scheffler (The Gruffalo etc) – colouring sheets
Pippa Goodhart (You Choose) – colouring sheets
Elys Dolan (Weasels, Steven Seagull etc) – activities
Harriet Muncaster (Isadora Moon) – activities
Andy Shepherd (The Boy Who Grew Dragons) – activities
Fiction, mainly for Juniors
Robin Stevens (Murder Most Unladylike) – detective activities
Dave Cousins (Charlie Merrick's Misfits etc) – writing challenges
Jo Cotterill (Electrigirl, Jelly etc) – activities
Tom Palmer (football and war books) – book readings
Gareth P Jones (Dragon Detective Agency) – mystery-solving
Ross Montgomery (Perijee & Me etc) – activities (plus search Twitter @mossmontmomery for more)
James Nicol – Livestreams on Facebook, Wednesdays 10:30am
SF Said (Varjak Paw) – Live Twitter chat, Tuesdays 1-2pm
Hidden Tales team (Riddle of the White Sphinx) – mystery-solving challenges
Poetry
Joshua Seigal (I Don't Like Poetry) – poetry workshop / competition
Joseph Coelho (Overheard in a Towerblock) – poetry videos
A.F. Harrold (Things found in a Poet's Beard) – poetry videos
Tony Mitton (Down by the Cool of the Pool etc) – poetry videos
Science
Cambridge Science Centre – home-science activities 
Isabel Thomas – activities about viruses. Other science projects recommended by Isabel
Linton Zoo – animal videos on Facebook
Storytellers
James Mayhew (Katie books etc) – story videos
Really Big Pants – crazy adventure stories
Even More Resources
You want more? There are lots of other exciting author links out there – these websites list many of them. Have fun exploring!
WeAreTeachers (US author resources)
Also, look out for this video storytime
Cambridge Art Makers – craft activities
SUBSCRIBE TO OUR MAILING LIST FOR UPDATES: