Carolina Rabei
Workshop 1: Little Lost Fox   
Ages 3+
When a little girl loses her fox toy, she discovers it's been taken by a real-life fox cub, but the real fox cub is lost too – can she help it find its way home, with the help of some other woodland creatures? Enjoy Carolina's lovely story, then make your own mini folding book inspired by the characters.
Workshop 2: Sea Lights   
Ages 3+
In this twinkly tale by Ruth Symons, a girl and her father sail safely home from a sea-fishing trip. Clever paper engineering makes Carolina Rabei's illustrations appear to shine like lights in the night. Join Carolina for the story then help create a mural inspired by the pictures.
Moldovan-born Carolina's beautiful picture books have been published around the world.  Other titles include The Book Without a Story, set in a library where the books come to life; the charming Crunch! about a greedy guinea pig; and four books based on the poems of Walter de la Mare – The Ride-by-Nights, Summer Evening, Silver and Snow.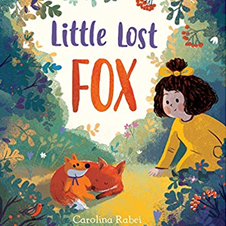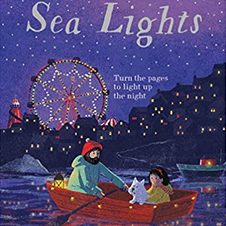 MORE AUTHORS YOU MIGHT LIKE